Career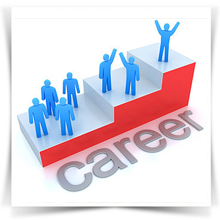 We at Med Gas N Equipment believe in building long-lasting and strong relations with our employees. A dynamic team of engineers, managers, and operation staff dedicately work towards accomplishing tasks. We staunchly believe that our workforce is the backbone of our success, and our doors are always open for the right candidate for recruitment.

Med Gas N Equipment is a committed manufacturer and exporter of Industrial Gases and Gas handling equipment. We have the expertise in serving industries like petrochemicals, fertilizer plants, power generation, iron & steel, R & D centres, analytical labs, marine, balloon advertising, laser, pharmaceutical, lighting and many more. Working on the principles of professionalism and quality assurance since 2006, Med Gas N Equipment has established positive recognition in worldwide markets.
Equality and Environment:
Med Gas N Equipment maintains a healthy and positive work environment to foster quality work. Our workforce is inclusive of qualified professionals of all ages, genders, religions, cultures and traditions. We value the differences and harp on 'unity in diversity' factor, which instils positive co-ordination, equal respect, and transmission of rich ideas. All the employees are motivated and equally valued at every step of business to foster growth and development at both, individual and organisational level.

At Med Gas N Equipment, we value the professionals with widespread knowledge, work passion, innovative skills, and capability to contribute to organisations growth. Candidates who wish to work with our esteemed organisation can forward their updated CV at resume@medgas.in.